Juan
Servera
3D Artist

Juan
Servera
3D Artist

Juan
Servera
3D Artist
My name is Juan Servera Safon, I do (and love) 3D Art, illustration and in general, the creation of any kind of digital content from scratch.
My goals are:
1. Keeping me busy with learning and preserving my day 1 mentality.
2. Finding motivating projects in which I can be involved.
I am currently living in Valencia with my wife and my two little boys.
I have successfully worked on projects in diverse areas, like video games, mobile, VR, architecture, films and commercials.
As Senior Artist I was not only focusing on my daily tasks. I was also training and mentoring Junior Artists, sharing my knowledge, expertise, experience and contributing therefore as a valuable member to the greater team.
As a Lead Artist, I was organizing and coordinating the 3D teamwork, delivering high-quality products, meeting the deadlines with a problem-anticipative approach.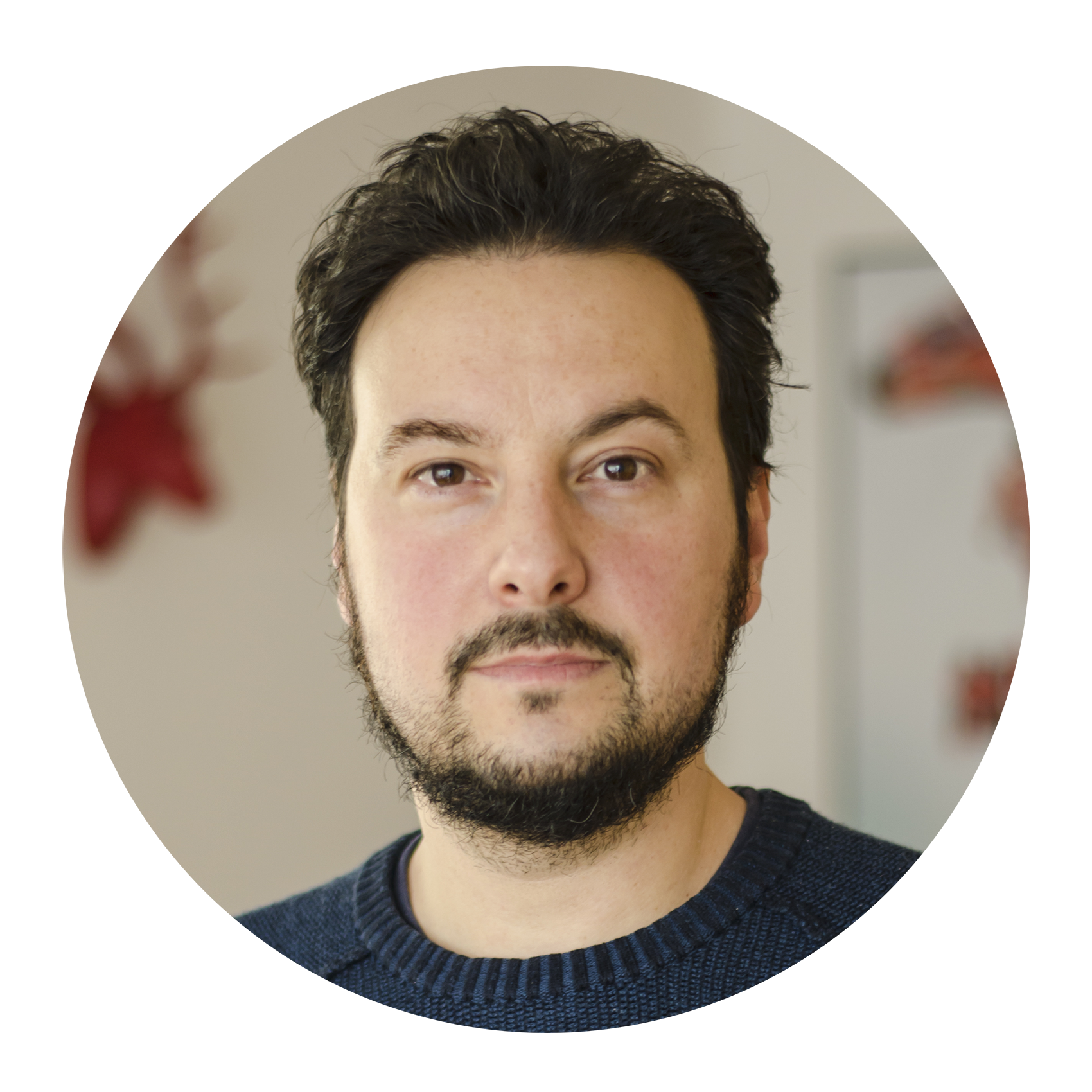 2021-2022 – Scopely/Genjoy: Senior 3D Artist (Remote, Spain)
Working as a Senior 3D Artist on "Tuscany Villa" and "Monopoly" video games.
2019-2021 – Pixomondo: Lead 3D Artist  (Stuttgart, Germany)
Leading the 3D VR department in several projects, using devices like Hp Reverb,Oculus Rift, Holodeck VR.


Projects for Siemens, making vehicles and environments, and "Mission to Mars", VR experience in partnership with Spree, and the narrative from Galileo.

Texture artist in several films, e.g. "Fengshen Trilogy" and "Tom Clancy´s without remorse".
2017-2019 – Freelance 3D/VR Artist/ Illustrator/ QA Tester (München, Germany/Valencia, Spain)
VR Artist . Concept and 3D Environment artist for VR project, commissioned by `Oblumi S.L.´.

Technical Artist. In the development of "Divinity: Original Sin II" for Nintendo Switch, commissioned by `BlitWorks´.

QA Tester of "Super Meat Boy", "Owl Boy" The Blob 2", "Jellycopter" on several platforms for `Lollipop Robot´.

Creation of promotional content for the launch of  my personal Kickstarter campaign "Living Hell card game", 

including game design, illustrations, videos, banners, etc.
2014-2017 – Genjoy: Senior 3D/2D Artist (Sevilla, Spain)
Working on mobile video games for Hasbro, Warner Bros, Disney and Lucas Arts on these projects: 

"Barbie Sparkle Blast", "My friend Scooby Doo", "Star Wars Puzzle Droids", "Coverfire".
2011-2014 – Ninja Fever: Art Director/ 3D/2D Artist (Vila Real, Spain)
Art director "It Came from Beta-Minotauri" PSVita video game (Unreleased).

3D/2D Artist on iOS games "Arson & Plunder" and "Keedoz".
2009-2010 – Nerlaska: Environment Artist/UI Artist (Moncofar, Spain)
Environment Artist for MMORPG called "Captain of Sea War".

UI Artist for "Captain of Sea War".

UI Artist for several Facebook projects.
2009 – Keytoon: 3D Artist (Valencia, Spain)
Making Environment and Character Art for TV program "Babaclub", aired on canal 9 (Spain).

2007-2009 – Ubisoft/Virtual Toys: Character Artist & Technical Artist (Valencia, Spain)
Modeling the characters of "Street Tennis" WiiWare video game.

Particle effects in "Street Tennis" video game.

3D assistant on Wii video game "Imagine Fashion Idol" for Ubisoft.
2007 – Freelance 3D Artist (Valencia, Spain)
Working as a 3D artist on several projects  for Nerlaska company.

2005-2006 – Acero Studio: Architectural modeler (Valencia, Spain)
Working on several architectural projects as e.g. Salones Roquenublo.
2004-2005 – Pyro Studios: 3D Artist (Madrid, Spain)
Creating textures and 3D art for "Commandos Strike Force"  for several platforms: PC, PlayStation 2 & Xbox.

3D Artist in "Sports Manager" PC video game (Unreleased).

2004 – Cúspide Inmobiliaria: Web Designer (Valencia, Spain)
Making the Web design of the company.
3D Studio Max, Maya, Modo, Zbrush, 3D Coat, Photoshop, Substance Painter, Mari, Quixel, Marvelous Designer, Marmoset Toolbag, Vray and Mental Ray, Unity 3D Editor, Unreal Engine, After Effects. Additionally, I am familiar with version control software like Git, Perforce, or Tortoise, and project management tools like Jira or Shotgun.
2000-2002       College of Art and Design

, Valencia, Spain:

Associate Degree in Arts.

1997-2000

     

High School Luis Vives,

Valencia Spain:

GCE A-Level Degree. 
2009

Gnomon School of Arts,

Los Angeles, USA:

Classes in Anatomy and Program Lectures in Zbrush and Maya.

2004

Zima S.L.,

Valencia, Spain:

Professional course in Photoshop.

2004

Idese Formación,

Valencia, Spain:

Professional course in Webdesign.

2003

INTLA Formacion S.L.,

Xirivella, Spain:

Graphic Design Master. 3D Studio Max, Photoshop, QuarkXpress.
Spanish (native language), English (fluent), German (beginner).
Photography, 3D printing, traditional arts like painting or sculpting, travelling, music, sports.